Germany Chapter Event with Lee R. Lambert
Join us for our 1st Chapter-Members-Only in-person event with special guest Lee R. Lambert at a special location with our hosting sponsor Airbus Group.
Topic of the evening: "The Future of Project Management - Through the Eyes of the Past - Evolution or Revolution"
The start of the movement to capitalize on the power of project management has existed in earnest (not in the Ancient Egyptian times) since the 50s & 60s. This management "wake up call" was initially led by government agencies attempting to control late delivery/over budget projects. The airline industry was not far behind in recognizing the value. What was initially called Cost/Schedule Control System Criteria (C/SCSC) before morphing several times to what is now known as Earned Value Management System (EVMS). While the EVMS hasn't turn out to be the panacea it was hyped to be, it did demonstrate the importance of utilizing concepts, tools and techniques that would improve performance in cost effective delivery of products or services.
I have been involved in much of this growth and expansion of the application of project management. This presentation will share the experiences of someone who has been there through it all. More than 55 years of involvement has exposed the good, the bad and the ugly of project management. The fact that project management has grown from one obvious individual need into multiple professional organizations and associations seeking answers for their members worldwide. The current status is a testament to the success of an approach and a demonstration of the validity of making a career transition. Why has this happened? What will happen next? We have gone from basic project scheduling to comprehensive integrated project planning to an Agile explosion that has had the impact of a 7.5 quake on the Richter Scale and we aren't done yet as AI is threatening to change everything (again). And, let's not forget Supply Chain and Change Management and the role they will play in effective use of project management.

Following the presentation of how the speaker got here and what comes next, attendees will have the opportunity to ask questions about the future of project management and the impact it will have on projects and people worldwide.
Important note: please be made aware that for security reasons we exceptionally need to collect your nationality and the ID of your identity card (Personausweis or similar) from you. Without this information participation will NOT be possible.
Regarding processing and sharing of these data, our usual terms and conditions hold which can be found here and therein in section "Datenübermittlung bei Vertragsschluss für Online-Shops, Händler und Warenversand".
The Speaker:
Lee R. Lambert, PMP, PMI Fellow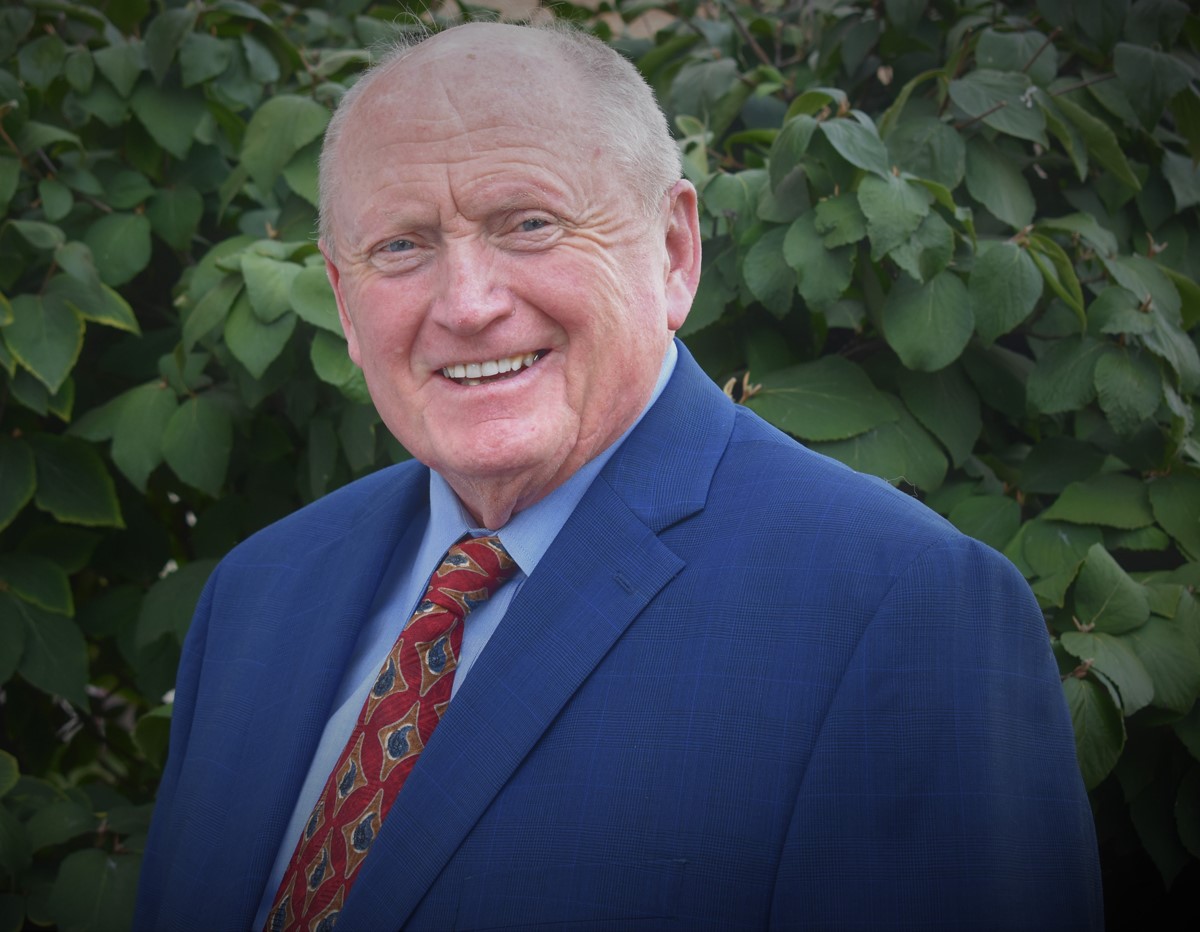 Lee R. Lambert has logged 50+ years of project management experience and is considered one of the world's thought leaders on project management methods and how they can be utilized to create and sustain value added Leadership and Collaboration capabilities. He is one of only 70 in the world to receive the honor of PMI Fellow. Lee is a Past President of the Central Ohio PMI and was one of the Founders of the Project Management Institute's Project Management Professional (PMP) credential. His book, Project Management-The CommonSense Approach, is a best seller in the field.

Come join Lee and us for his lecture on "The Future of Project Management - Through the Eyes of the Past - Evolution or Revolution" and participate in the panel discussion thereafter.

You can claim 2 PDUs and earn insights from the experts. Don't wait too long as seats are limited. Note that the event will be held in english.

We're looking forward to meet you!


The Agenda:
6:00pm - 6:30pm: Get together
6:30pm - 6:45pm: Welcome and opening by Airbus and PMI Germany Chapter representatives
6:45pm - 7:25pm: Keynote by Lee R. Lambert
7:25pm - 7:55pm: Panel discussion with Lee R. Lambert, Airbus and PMI Germany Chapter representatives
7:55pm - 8:15pm: Airbus presentation
8:15pm - 9:30pm: Networking
9:30pm: Event closes
The Location:
Airbus Group
Willy-Messerschmidt-Straße 1, 85221 Ottobrunn
and how to get there:

by public transport: from München-Ostbahnhof take the ExpressBus X200 and get off at the stop Willy-Messerschmitt-Str. (travel time is 17 minutes)
by car: get off the A8, take the B471 easterly and after about 500 meters turn left into Willy-Messerschmitt-Str. Note that parking at the Airbus parking lot is NOT possible.

Kontakt:
Dr. Andreas Berning, PMP, PMI-ACP, DASSM
President and interim VP Region South PMI Germany Chapter e.V.
+49 171 7880 752
andreas.berning@pmi-gc.de
Informationen zur Veranstaltung
| | |
| --- | --- |
| Beginn der Veranstaltung | 26.04.2023 18:00 |
| Ende der Veranstaltung | 26.04.2023 21:30 |
| Anmeldeschluss | 19.04.2023 23:55 |
| max. Teilnehmer | 50 |
| Teilnehmer | 48 |
| Freie Plätze | 2 |
| Einzelpreis | Frei |
| Veranstaltungsort | Airbus Ottobrunn |
Redner