Benefits for volunteers in the PMI Germany Chapter, added value through volunteering.
My name is Jutta Zilian and I was a member of the PMI Munich Chapter since 2012 and later of the PMI Southern Germany Chapter only with a short interruption when I was living in Nord Rhin-Westphalia and Hessen for a while.Within the Southern Germany chapter I carried out the role of an Chapter information security officer, and offered them consultancy in Information Security. Since the last few weeks, I have been supporting the VP Members Jörg Glunde as Head of Volunteering and I am the "man in the middle" between him and the Regional Heads of Volunteering.
You can email me at jutta.zilian@pmi-gc.de or in the PMI Germany Chapter Teams.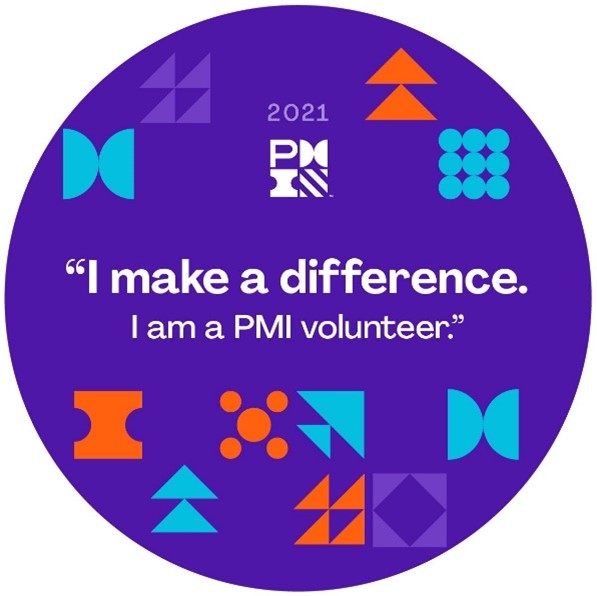 Maybe some of you thought about helping us as a volunteer, but what are the benefits you get out of it? First PDUs: you is engaged won´t have any troubles getting the 60 PDUs after the 3 years recertification cycle. Of course, we have great events for our volunteers, just a few weeks ago we have had a event on Wonder where every volunteer have gotten a parcel with beer, popcorn and much more to celebrate a coming together. Later we will have meetings in real life, of course, but within this virtual event we could meet people we wouldn´t have met in real life – e.g., someone from Kiel meets someone from Munich. But – stop! – that´s not enough – you can try new things, enlarge your knowledge directly on the job – e.g., Robert Landeck our Board Member looks for a Head of partnership and a consultant partnership. Here you will have the opportunity to enlarge our cooperation's with other organizations and interest groups and sure, find new ones for our chapter.
That´s an important point, better networking, more reputations for yourself and maybe even on an international level. You can meet people from our European "Headquarter" in Brussels and maybe from the Headquarter in the US, as well.
Currently we are looking for a lot of volunteers for our PM Summit – here you can manage a real large event and of course, you are able to attend at no extra costs (no fee, free ticket). If you want to know more don´t hesitate and drop me an email or contact one of the Regional Head of volunteering. If it´s a point of interest I will organize a sniff event – just contact us under volunteerapplications@pmi-gc.de!
Jutta Zilian, CISA, CISM, CGEIT, PMP, CAPM – Head of Volunteering & Chapter Information Security Officer
---