How can we manage crisis situations? We think: Core competencies of project management help us to act in a goal-oriented yet flexible manner in critical situations. Agile methodologies in particular offer a wide range of ways of working and thinking that make it possible to manage complex tasks even in environments with great uncertainty. In a series of lectures we will take a closer look at this.
The starting point will be our chapter-meeting on 11. September in Cologne. Captain Johannes Schmidt-Thomée and Dr. Florian Andresen from the Helmut Schmidt University of the German Armed Forces will give two presentations on new agile leadership approaches in the German Armed Forces. The fact that it is precisely in the area of defense, with its very hierarchical leadership models, that new agility-promoting and challenging leadership approaches are being developed, promises exciting insights.

Traditional management structures with complex and time-consuming decision-making processes, as is the case in the hierarchical structures of armed forces, often fail to make the advantages of agile working methods available to the organization. In particular, the aspect of "empowering" employees turns out to be a success factor for agile ways of working. However, experience from agile projects shows us that teams are then successfully able to make quick and effective decisions when the decision-making hierarchy of command and obedience is broken down.

It is natural that the introduction of such leadership approaches in a military organization will experience resistance. The main question is how to deal with these resistances in order to leverage the benefits of agile ways of working.

As project managers, we know challenges of adopting agile ways of working from our own experience. The chapter-meeting is an opportunity to share about this with professionals who are driving the process in an even more regulated context.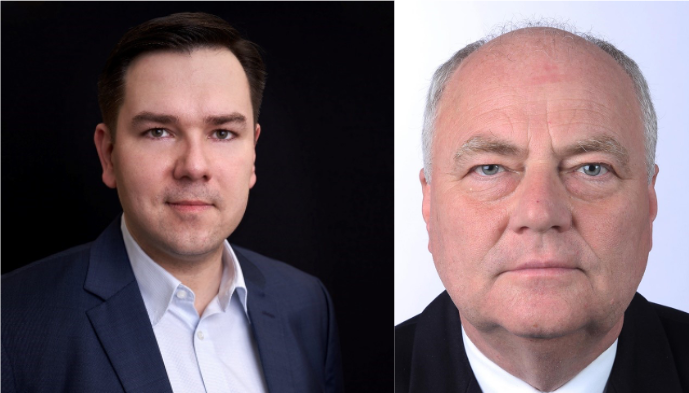 Both speakers are involved in the process of "agilizing leadership" in the Bundeswehr. Mr. Schmidt-Thomée has been the Commissioner for Innovation and Digitalization through Empowerment and Agility at the Rostock Naval Command since 2022. Dr. Florian Andresen is dedicated to the challenges of introducing agile methods in hierarchical and bureaucratic organizations at the Heinrich Schmidt University of the German Armed Forces.

The number of participants for the meeting is limited, so early registration is recommended at: https://pmi-gc.de/event/germany-chapter-event/chaptermeeting-region-west
The event is free of charge for chapter members.

The Chapter -Meeting is supported by the following sponsors:
RUHR PM GmbH, teaches the core competencies of project management to project teams in the project-based Masterclass Project Management 4.0.


The New Learning Campus offers a comprehensive program of courses on agility in project contexts.
We thank both sponsors for supporting our chapter-meeting.