Online event LG Darmstadt: Lifelong Learning for PMs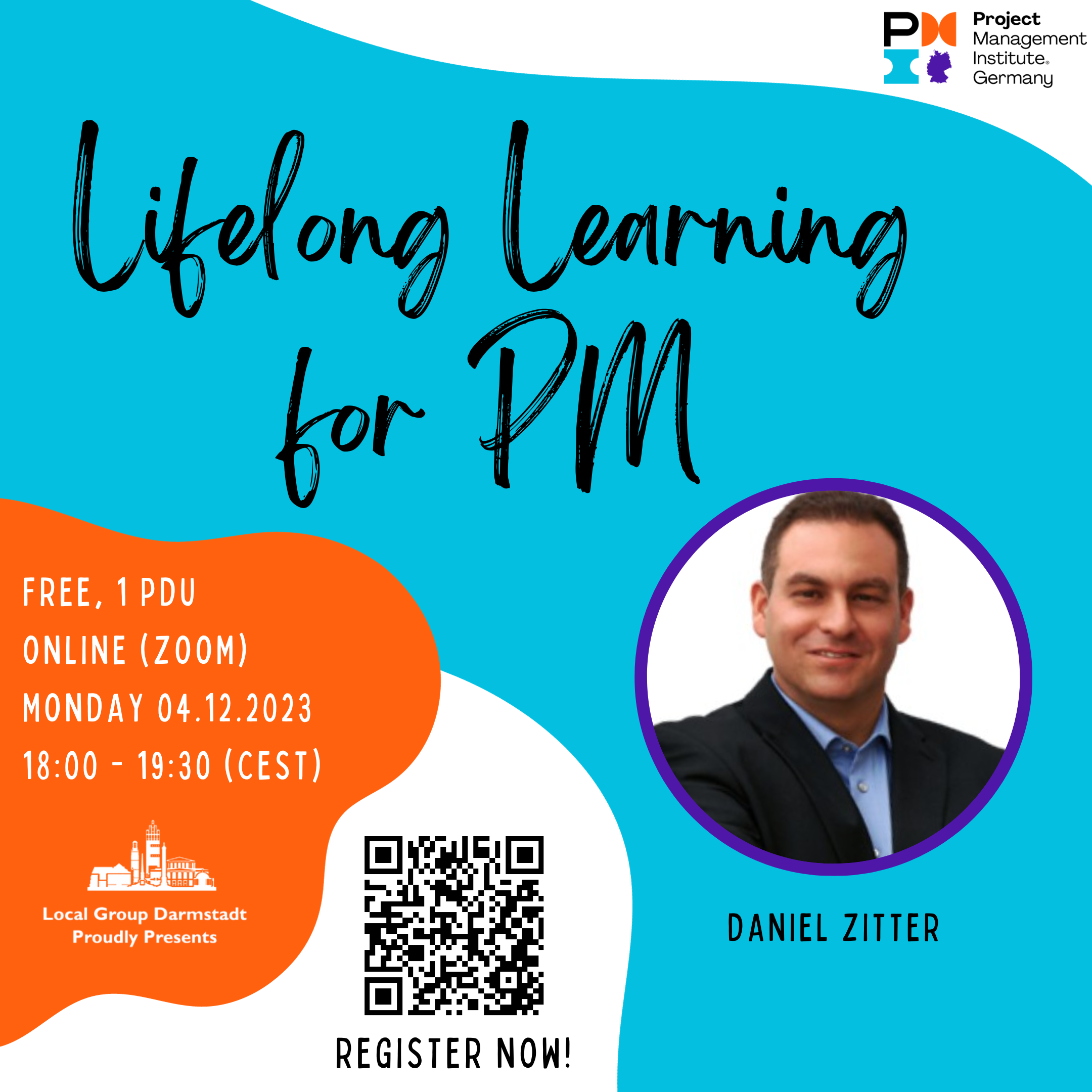 Lifelong Learning for Project Managers
Fun learning with games
1. The lifelong learning approach – the world is your classroom.
2. Games as a better way to learn.
3. Why do we play games?
4. Serious games to learn and practice project management.
5. Whispers – a call-to-action for a specific task that can be written on a small note and carried out during a normal workday.
PM Topics:
1. The universal foundations of project management – planning, control and communication.
2. The importance of planning a project – whether long term or in waves.
3. The Waterfall, Agile and the hybrid methodologies to manage projects.
by Daniel Zitter, Israel https://www.linkedin.com/in/danielzitter/
Daniel is and experienced project manager and PMO, a licensed industrial management engineer, and PMO Certified Consultant (PMO-CC®) on behalf of the PMO Global Alliance;
Daniel is passionate about project management, and he's happy to tell anyone who will listen. He appreciates the complexities of managing a project. He enjoys discussing it with others and teaching the methodologies, thought processes and how to deal with the questions and challenges that are sure to arise. And he's happy to share his knowledge and experience with clients, friends and acquaintances – because he believes deeply in what he does, how he does it and that doing it right makes a huge difference to the outcome.
In recent years, Daniel is also the Israeli ambassador of the PMO Global Alliance organization and a member of the judging team of the PMO Global Awards competition in which he helps in selecting the best PMO bodies in the world.
Questions? lgdarmstadt@pmi-gc.de
Event Information
| | |
| --- | --- |
| Event Date | 04.12.2023 18:00 |
| Event End Date | 04.12.2023 19:30 |
| Capacity | Unlimited |
| Registered | 37 |
| Individual Price | Free |