Leadership Foundations For The Post-COVID Era
From the start of the postwar era to March 2020, boards judged business leaders' effectiveness primarily by their ability to maximize efficiency and deliver steady performance. Post-COVID, this all changed!
The last few years have brought real change. Balance sheets today have significantly more nontangible assets—intellectual property and digital capability, for example—than ever before. And a series of tsunamis have buffeted the ship of capitalism: stakeholder activism, geopolitical tension, technological breakthroughs, and macroeconomic shifts. In this new landscape, definitions of "good" leadership are continually being rewritten. Issues that were seen as lesser priorities even a few years ago—environmental, social, and governance (ESG) and diversity and inclusion—are now front and center. CEOs are expected to be fluent in addressing this ever-expanding set of concerns.
With uncertainty as today's primary certainty, definitions of effective leadership must match the macroenvironment and the organization's specific culture and context.
Speaker Biography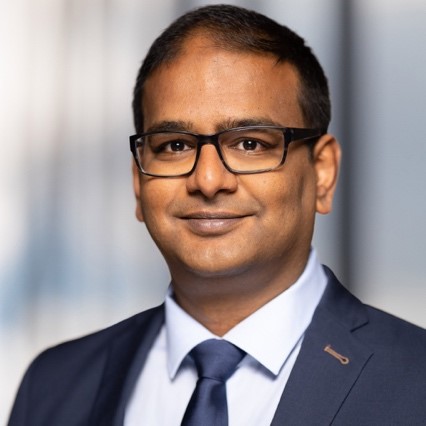 Mithun Sridharan is a Social Media Lead at PMI Germany Chapter and the Founder of Think Insights, a popular website on Strategy, Management Consulting and Digital Transformation. He is a Global Industry Advisor at a leading cloud technology company, where he advises CxOs & Executives at global corporations on their Digital Transformation initiatives and directs strategic investments in joint ventures and corporate portfolios. Prior, he served on leadership roles at global Management Consulting & technology firms, such as KPMG, Sapient Consulting and Oracle. He holds an MBA from ESMT Berlin and a Masters from Christian Albrechts University of Kiel. He is a recognized speaker and Thought Leader on Strategy, Digital Transformation, Organization Design, Change Management and Data Literacy topics with several publications on high-impact journals, such as American Banker, Wired, etc. He is based in Heidelberg, Germany
Contact
Contact for inquiries: Mail to Mithun Sridharan


Informationen zur Veranstaltung
| | |
| --- | --- |
| Beginn der Veranstaltung | 01.11.2023 18:00 |
| Ende der Veranstaltung | 01.11.2023 18:45 |
| Anmeldeschluss | 31.10.2023 |
| max. Teilnehmer | 100 |
| Teilnehmer | 15 |
| Freie Plätze | 85 |
| Einzelpreis | Frei |
| Veranstaltungsort | Online |