Our planet is in danger. It is time to act.
Scientists, non-governmental organizations and many others have been ringing the alarm bells for years.

It is time for us project professionals to take a close look at the issue as well, because it is through projects that change is shaped and achieved.

For this reason, the European PMI Chapters invite you to the Sustainability Summit 2023 on November 8, 2023.

The participation is free of charge.

More information is available here: https://hopin.com/events/sustainability-summit-2023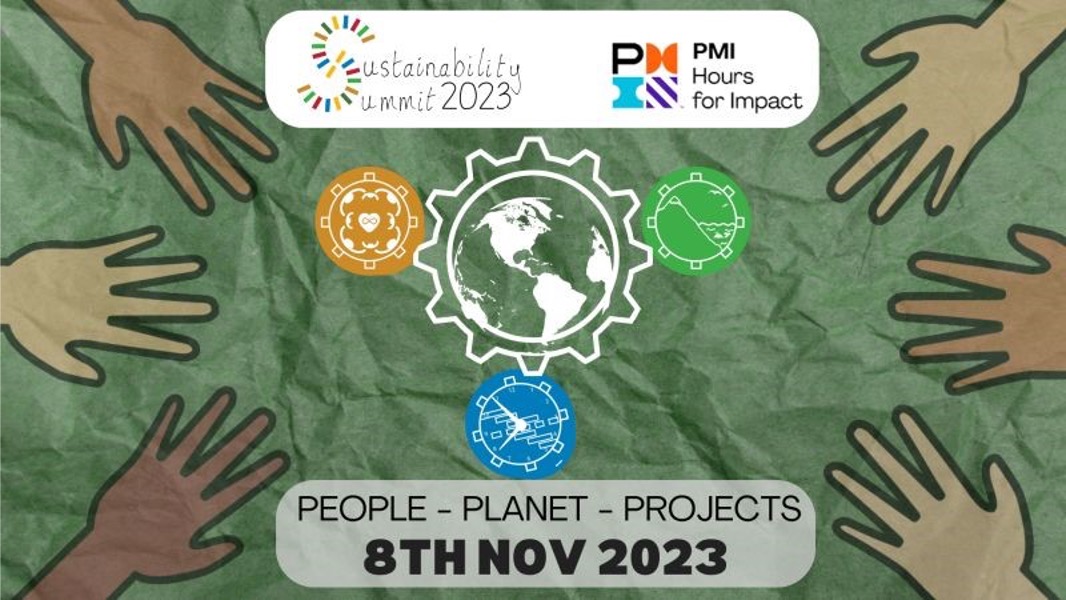 The 12-hour event, which will take place both online and in-person, will provide an opportunity to build bridges between chapters and share the positive work already being done regionally. Alongside this, we will be working with organizations, businesses and academics to create a network of people interested in moving from "why" and "what" to "how" and therefore implementation.

Our goal is to motivate, inspire and mobilize the current and next generation of project professionals and decision makers to improve our impact as a European PMI Chapter on the United Nations SDGs (Sustainable Development Goals) and help make the world a better place.

So Save the Date: 08.11.2023 - It's about us!