The Return of Process Groups - Process Groups: A Practice Guide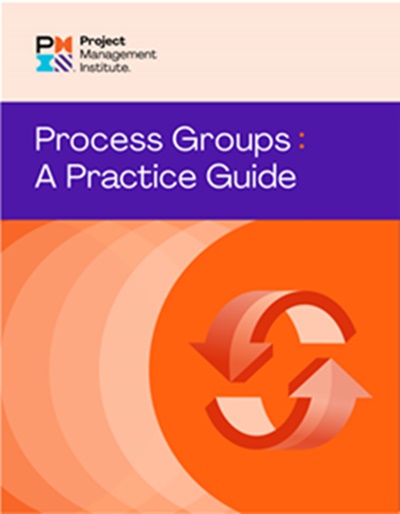 PMI (Project Management Institute) is bringing back the 49 PMBOK Guide processes.

The new standard "Process Groups: A Practice Guide" has been published. It replaces the PMBOK Guide 6th Ed, which is still used in many companies, but also for the certification exams.

It can be assumed that the new standard will soon be the main reference base of PMP and CAPM certification exams together with the PMBOK Guide 7th Ed. and the Agile Practice Guide.

The structure of the new guide follows the familiar process groups:

Initiate
Plan
Execute
Monitor and Control
Close.

This structure is logical and corresponds to the way people in project management think. Also reader and learner friendly: the description of Inputs/Outputs and Tools & Techniques have been moved to separate chapters.

Well done!

As a PMI member, you have free access to the new standard at https://www.pmi.org/pmbok-guide-standards/practice-guides/process-groups-a-practice-guide.


Für deutschsprachige Teilnehmer findet am 14.12.2022 eine Veranstaltung mit gleichem Inhalt statt. For german-speaking participants, an event with the same content will be held on Dec. 14, 2022. Please see:https://www.pmi-gc.de/event/online-event/die-rueckkehr-der-prozessgruppen-process-groups-a-practice-guide
In our free online event, Oliver F. Lehmann, trainer and former president of the PMI Southern Germany Chapter, Member of PMI germany Chapter, will present the new guide and talk about its potential relevance for everyday project work, but also for exam preparation.
Informationen zur Veranstaltung
| | |
| --- | --- |
| Beginn der Veranstaltung | 18.01.2023 19:00 |
| Ende der Veranstaltung | 18.01.2023 20:00 |
| Anmeldeschluss | 17.01.2023 18:00 |
| max. Teilnehmer | 100 |
| Teilnehmer | 61 |
| Freie Plätze | 39 |
| Einzelpreis | Frei |