Celebrating United Nations International Women's Day 2022

Imagine a gender equal world. A world free of bias, stereotypes, and discrimination. A world that is diverse, equitable, and inclusive. A world where difference is valued and celebrated. Together we can achieve equality. Collectively we can #BreakTheBias.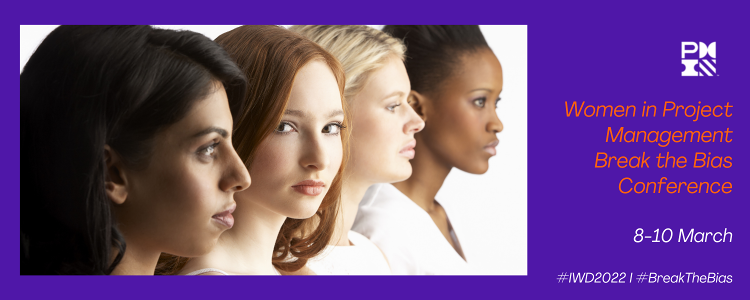 PMI UK Chapter volunteers are partnering with Chapters across Europe to celebrate International Women's Day on 8 March. We will bring together current and next generation women PM professionals and changemakers from a number of regions. Our celebrations will be held between 8-10 March 2022.
There will also be plenty of opportunities to make connections and forge relationships, as well as taking a virtual wander around Europe, meeting exhibitors, and learning from each other.
Our key conference themes
Collaborate Across Boundaries (8 March):
the focus will be on sharing knowledge, experience, thought leadership, and tips and tricks between PMI Chapters, cross-industry partners, and associations.


Sustainable Development (9 March):
Building on the success of PMI UK's pre-COP26 Net Zero steppingstone conference in mid-October 2021, and in support of PMI's 'Hours for Impact', the focus will be on what we can do to contribute to the UN Sustainable Development Goals (SDGs).


The Happy Workplace (10 March):
The focus will be on tackling the hot topics of equity, diversity, and inclusion. We will explore the specific challenges and opportunities that women in project management face, in a topsy-turvy post-Covid world and … we will have fun doing it!
Hashtags: #pmi #pmigc #IWD2022 #BreakTheBias